Forum rules
No distateful pics period.
Example: No Porn, Blasphemous, Beheadings or pics w/swearing.
Game #1
---
Game #2
---
House Steiner Private

Posts: 51
Joined: Sun Sep 06, 2009 5:52 pm
Location: ABANDONED HOMEWORLD FOR SALE, CHEAP!!!
Contact:
MORE shots from that match...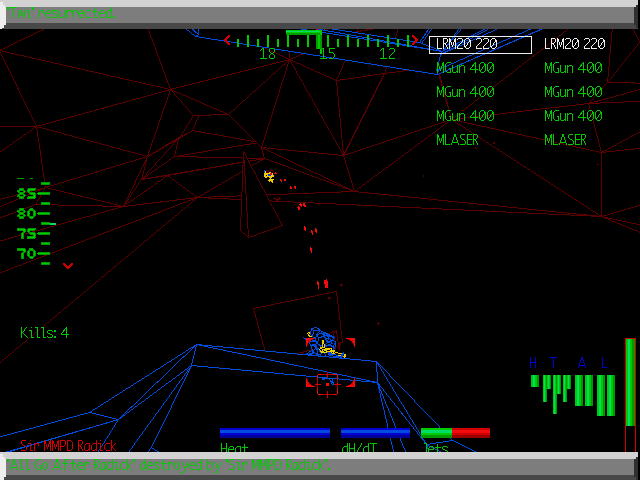 The 'mech WAAAAAAAY up there in THIS picture (heh... had it as the above pic) is MMPD:
Shortly after this, when I was completely red in the torso, MMPD DFA'd my was-gonna-be assailant from all the way up there.
Later this night, while overrun by people whom we have no idea who they are, we had a galuzza match and I owned.
Partly it was because... I had the heaviest 'mech, partly because I had Mguns, mostly both.
I came across the ammo bug: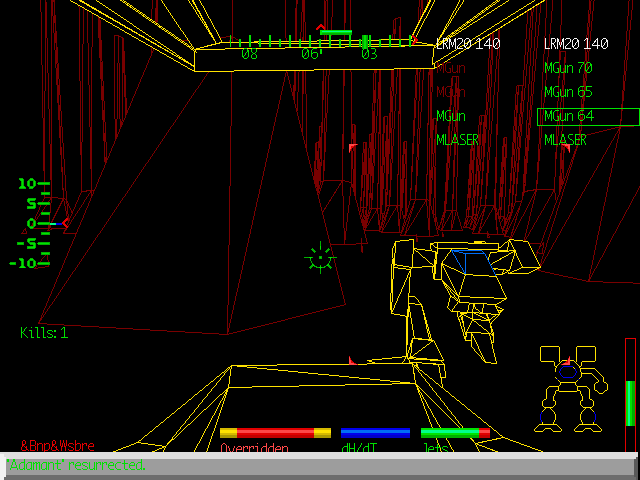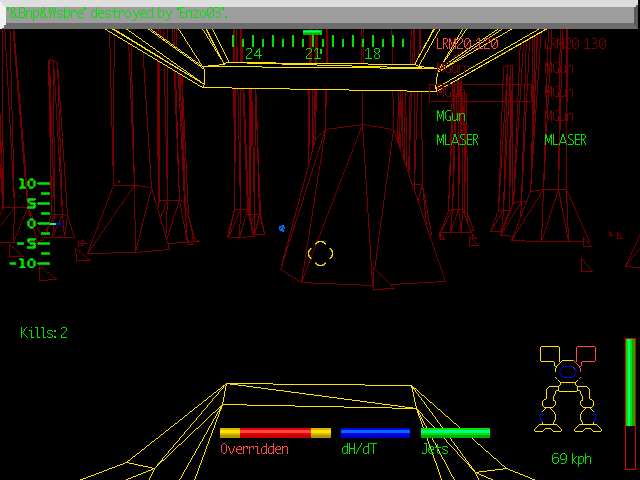 All in all it was a good game though...
I wish I had some of my more awesome Graus shots because that match was epic beyond what words could possibly convey.
Someone talking about violence in video games, specifically Grand Theft Auto, wrote:HAY GUYZ I CAN HIDE ROCKETS AND AK-47S AND GUNS IN MY PANTS AND GET INTO POLICE STATIONS! LETS DO IT IRL!
---